MacRail, a leading provider of innovative site access services and software solutions in the rail and construction industries, is proud to announce its recent success in securing a substantial Site Access Control framework with Central Rail Systems Alliance (CRSA) extending until 2026. This remarkable accomplishment reaffirms MacRail's position as the premier provider of site access services, demonstrating a commitment to long-term collaborations and industry leadership.
The Site Access Control framework encompasses a comprehensive approach to site management, combining both physical on-site access controllers and a remote option, facilitated by MacRail's 24/7 control room. This collaborative effort aims to bring enhanced efficiency, safety, and innovation to CRSA's rail projects.
As part of this framework, CRSA will gain access to MacRail's industry-leading worksite management system, unlocking a multitude of benefits, including:
Live Cloud-Based Registers: Easy access to real-time cloud-based registers for time and attendance, simplifying tracking and workforce management.
Automated Competency Management: Streamlined checks for competency management, ensuring that the workforce is adequately qualified and certified for their roles.
PPE Checks and Equipment Allocation: A systematic approach to personal protective equipment checks and efficient equipment allocation to boost safety and productivity.
Proactive Fatigue Management: Advanced tools for managing and mitigating fatigue among site personnel, prioritising safety.
Effortless Onboarding: Seamless onboarding processes through an online and app-based induction manager, reducing administration.
Time-Saving Details: Time saved through the facilitation of providing vehicle details when in Automatic Number Plate Recognition (ANPR) car parks.
Automated Reporting: A series of automated reports, covering areas such as timesheets, supplier league tables, and carbon emission reports, providing valuable insights and enhancing decision-making.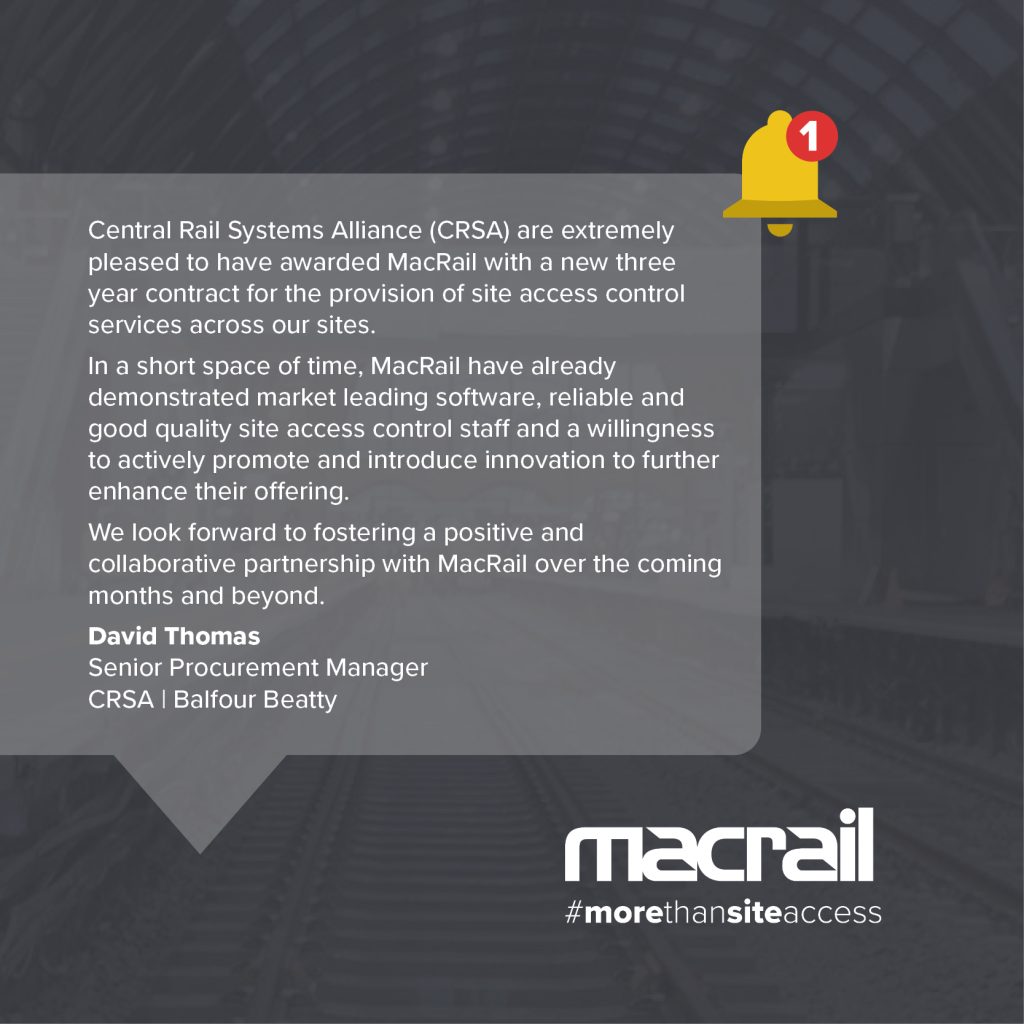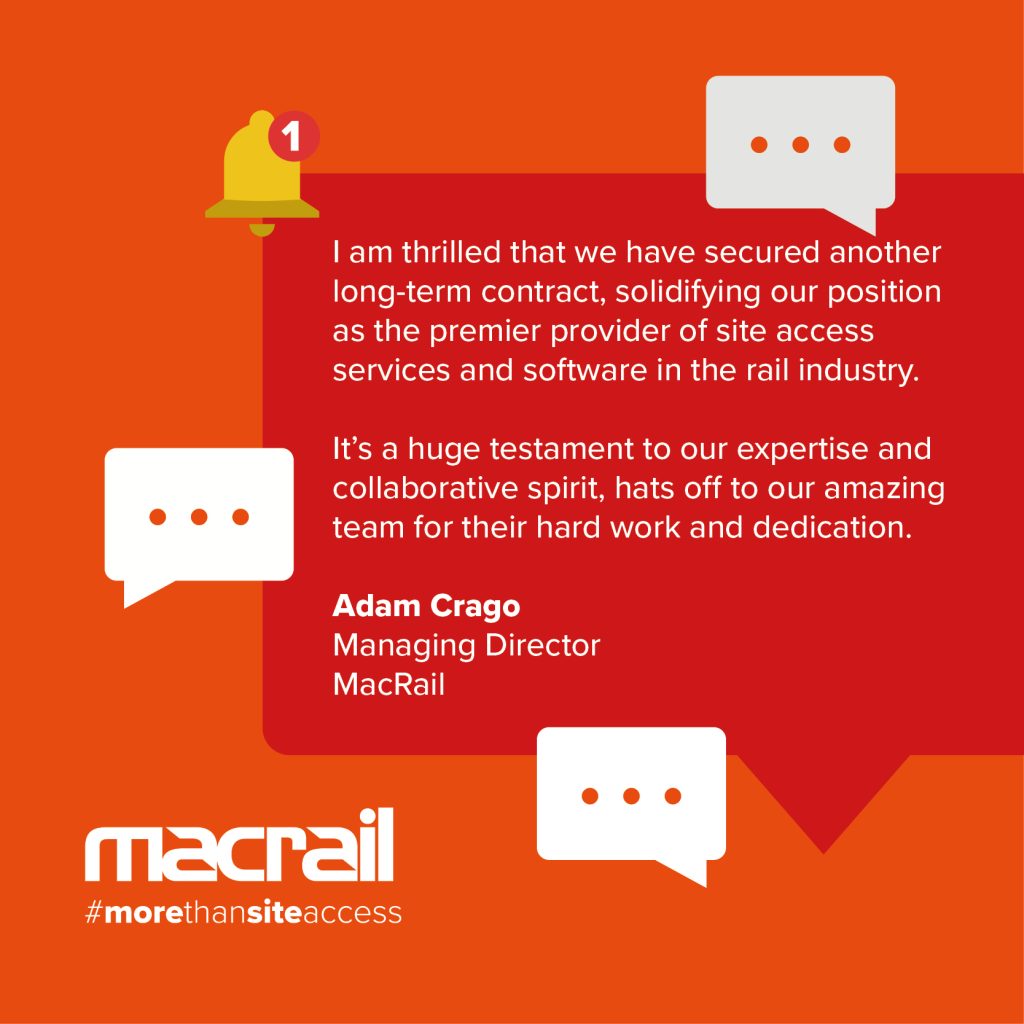 David Thomas, Senior Procurement Manager, CRSA, Balfour Beatty, said "Central Rail Systems Alliance (CRSA) are extremely pleased to have awarded MacRail with a new 3-year contract for the provision of Site Access Control services across our sites. In a short space of time, MacRail have already demonstrated market leading software, reliable and good quality Site Access Control staff and a willingness to actively promote and introduce innovation to further enhance their offering. We look forward to fostering a positive and collaborative partnership with MacRail over the coming months and beyond."
Adam Crago, Managing Director of MacRail, said of this significant achievement, "I am thrilled that we have secured another long-term contract, solidifying our position as the premier provider of site access services and software in the rail industry. It's a huge testament to our expertise and collaborative spirit, hats off to our amazing team for their hard work and dedication."
This accomplishment exemplifies MacRail's ongoing commitment to redefining standards in the rail industry by leveraging innovation and advanced technology.