Our multi skilled site access personnel provide you with a cost efficient worksite, whilst ensuring safety and compliance is enforced
Benefits of our Site Access
Workers Sign-In
Monitor and record all worker access to site
Competency Checks
Ensure the right people have the correct
credentials before entering site
Identity / Task Verification
Assurance that the right individuals are
working on the correct task
Close Call Recording
Provide real time reports on site close calls
Programme Delivery Report
Request updates on project progress
and delivery 24/7
Fatigue Management
Monitor and manage worker well-being
with fatigue management software
Worksite Management
View online dashboard information in
relation to project progress and status
PPE Checks
Ensure full safety of workers through
undertaking and recording PPE checks
Equipment Allocation
Keep record of equipment and asset allocation
Program & Schedule Management
Review and update programme schedules
as the project progresses
Reporting
Real-time reporting on key aspects and
information in relation to the project
Briefs
Produce and update project briefing
information and dissemination
The eyes and ears of your project that acts as the central administration hub for the site, with the responsibility of overseeing the inflow and outflow of individuals, collecting progress updates, generating stakeholder reports in real-time and being the primary point of contact for site workers.
Our SACs not only document site activities, but they also prioritise the safety and security of your staff and site. Many contracting sectors, such as rail, require an documented, auditable trail of who has entered and left a worksite.
Our team of highly-skilled SACs accomplishes this through our tailored MacRail Worksite Management System, resulting in immediate online access to all site entry information. 
More Information
We believe that independent site access control is crucial for the safety and well-being of everyone on the worksite. It's not just about enforcing the rules, it's about ensuring that everyone, no matter what level they are at, follows them to the letter.
Our dedicated team is committed to enforcing the rules and making sure that everyone goes home safe at the end of the day. We take pride in the fact we are the face of the project and promote safety from the moment someone steps foot on site. You can trust us to provide the best independent site access control solution that gives you peace of mind you need to focus on project delivery.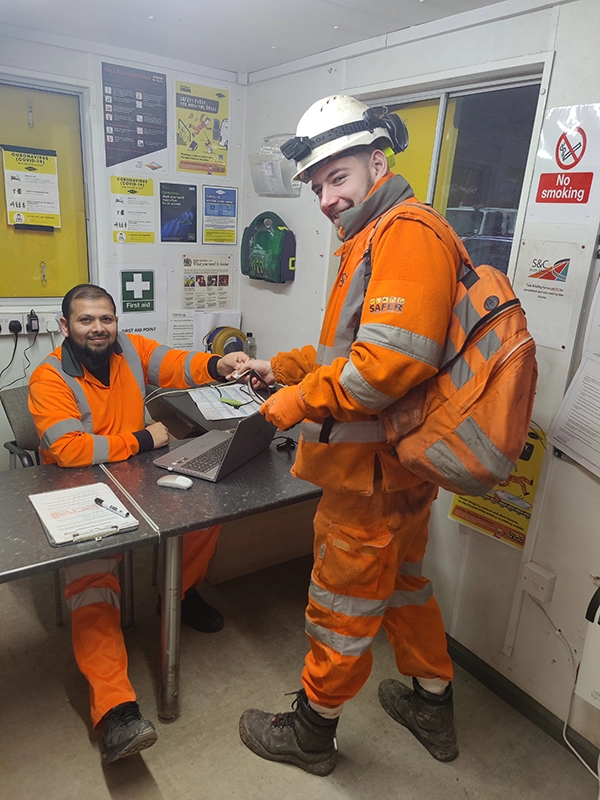 MacRail provides a comprehensive range of multi-skilled operatives to cater to all of your site needs, streamlining processes and increasing efficiency. In response to customer feedback, we have created a team of multi-skilled staff who can perform various roles on the site, improving safety and cost-effectiveness.
Our site staff undergo rigorous vetting and training to meet our clients' demands, with skillsets ranging from traffic marshals, to SIA competencies security staff through to cleaners and mini bus drivers. Our staff receive industry-standard compliance and legislation training, ensuring that they are equipped to meet the requirements of your project.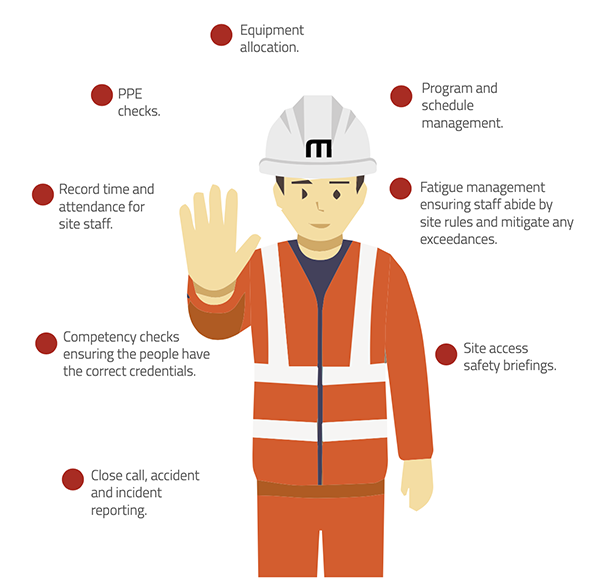 Cleaner
Traffic Marshal / Car Parking Attendant
Security Guards
Storesperson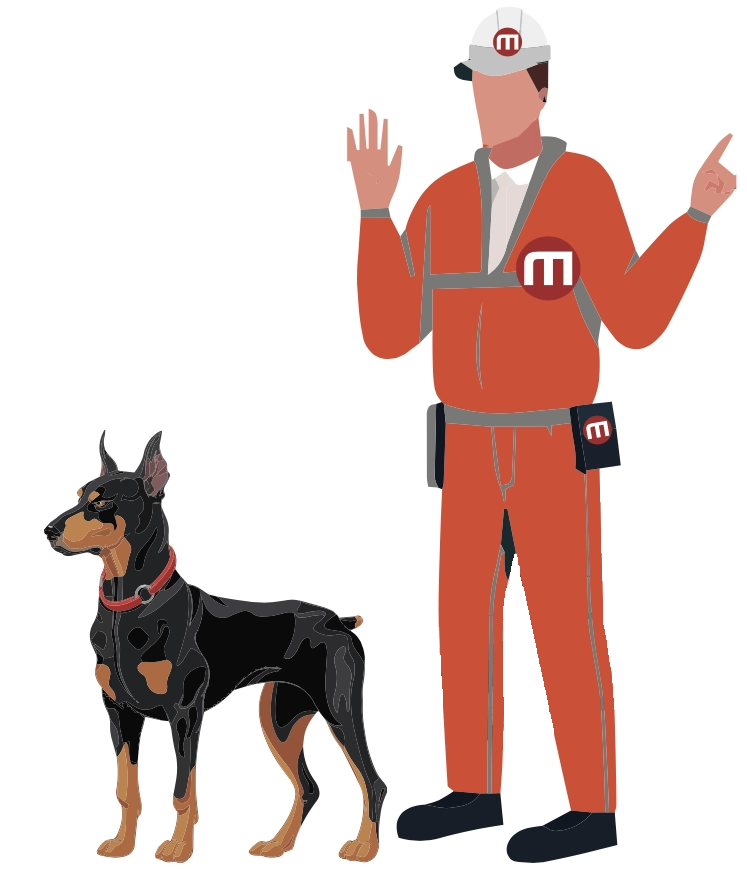 Command & Control Vehicles
Our mobile command and control vehicle is the perfect solution for midweek and weekend possessions, as well as emergency works. It operates using sustainable and eco-friendly power, making it an excellent choice for environmentally-conscious businesses. Equipped with essential safety equipment such as defibrillators, spill trolleys, first aid kits, and fire suppression systems, our mobile office drives onto site at the beginning of works and departs once the site is completed, saving businesses valuable time and money on deliveries of traditional welfare.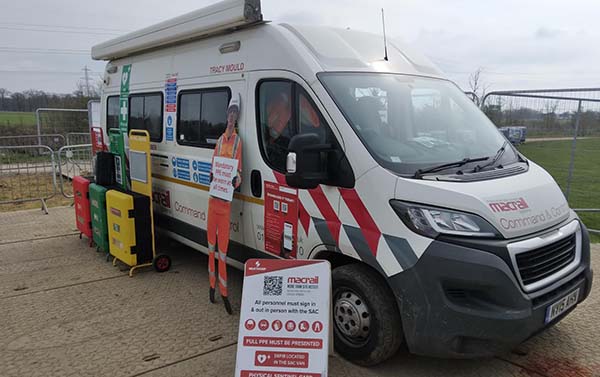 Our Site Access services provide the perfect partner to your workforce. We provide a wide range of personnel including traffic marshals, security guards and cleaners. We also have multi-skilled personnel if that is what you require.
Find out how you can transform site access management for your projects today.