Our all-in-one solution provides welfare, security, transportation, site access control, and fatigue management. This eliminates the need for multiple suppliers and enables you to concentrate on project delivery
Benefits of our Site set-up solution
Site Signage & Digital Signage
Ensures that site teams are kept informed and up-to-date.
Command & Control Vans
Mobile office with briefing screens and emergency site access equipment, perfect for small jobs and emergency works.
Mobile & Static Welfare
Including the most up to date eco friendly cabins with rainwater harvesting technology, solar panels and telematics.
Toilets
We provide a complete utility service with all of our site set up.
Site Lighting
All of mobile sites include lighting to ensure the safety of your team at work.
CCTV
Keeping site teams safe and secure.
Radios
Teams are equipped with radios to ensure that they are contactable.
Access Control and Turnstiles
Complete
site set-up solution
We offer a complete worksite solution that enables you to focus on project delivery while we manage your site access. Our comprehensive service includes full welfare and compound set-ups, allowing your site teams to concentrate on their tasks without additional pressure.
We can provide site set-ups to cover all budgets, from smaller transient sites using traditional cabins/welfare vans through to large eco-friendly worksites using the latest technology to reduce carbon emissions.
Site welfare units provide your workforce with on-site facilities typically found on UK worksites. It demonstrates a commitment to workforce well-being whilst providing space for enhanced productivity and communication.
Full welfare and compound set ups take the pressure off your site teams allowing them to concentrate on project delivery.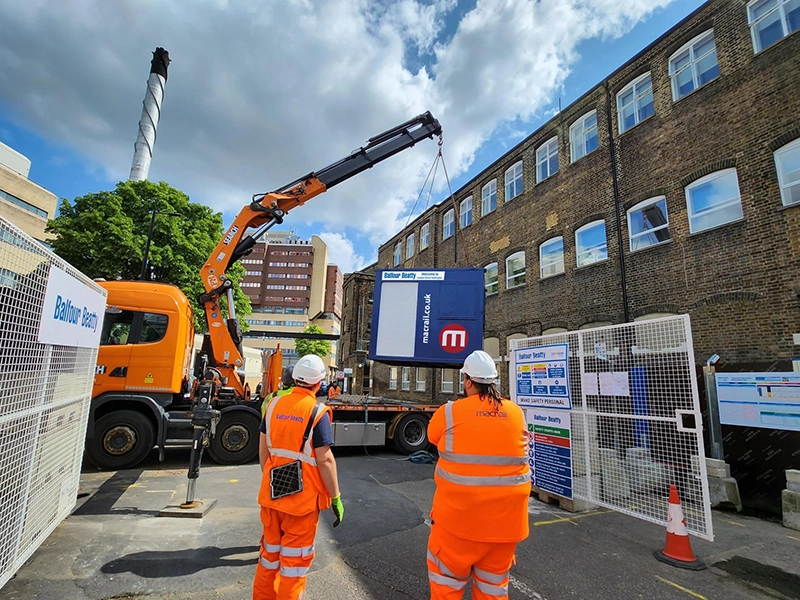 More Information
Containing all your health and safety equipment such as defibs, fire, first aid and fire stations, we pride ourselves on how we set up and manage our sites.
We believe it is fundamentally important to provide a safe and comfortable environment for all site workers, therefore our site establishment and welfare package has been developed to provide a high quality and secure site.
A fully managed service where you only deal with only one supplier, we will create the site compound and manage the site access for the entire project.
Our site set ups are supported by our 24/7 Control Room. This allows you to report any issues to our highly trained staff who will deal with the issue and inform you of the resolution. This leads to a more efficient site where management spend their time on project delivery.
All of our sites also come with industry standard safety signage and can be customised to suit your project needs.
Site set-up
- your complete worksite solution
We take care of every aspect of your site setup needs. Our experienced logistics team will manage the installation, project management, maintenance, and removal of all site facilities from pre-construction to completion. With our diverse supply chain, we bring you the latest range of innovation and eco-friendly services available on the market today. Our comprehensive services are designed to ensure that your site setup is handled with utmost professionalism and care.
Our team of experts is available round-the-clock in our 24/7 control room, providing you with a single point of contact for any issues that may arise. And with us, you only need to deal with one supplier for all your payment processing needs, making your life easier and your business more efficient. We take pride in providing top-quality services that are not only reliable and efficient but also eco-friendly. Our commitment to sustainability is reflected in everything we do, from the materials we use to the services we provide.

We understand that your project is unique, and that's why we work closely with you to tailor our services to your exact requirements. Whether you need welfare cabins, toilets, lighting, hoarding, drying rooms, CCTV, site signage, or emergency responder kits such as first aid, fire and spill trollies, we've got you covered. Our comprehensive site set up service is designed to take the hassle out of your project, so you can focus on what you do best.
Using our in house planning team, our logistic plans give you access to:
Feasibility and site establishment support
Site set up, operations and logistics management
Health and safety advice
Access, delivery and traffic management
Stakeholder and community engagement
Welfare and accommodation plans
Security risk and threat assessments
Waste management strategy
Workforce and travel planning
RAMS (Risk Assessment Method Statement)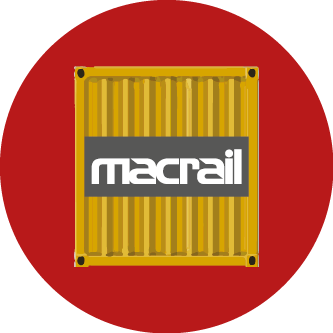 Optimum Site Set Up
Utilising the experience and expertise of a pre-construction logistics planning ensures that a construction site is setup and planned in a way that promotes optimum operational activity, from the placement of welfare units to access points.
Access Points
Carefully planning and incorporating access route planning to the pre-construction phase may influence where key site infrastructure is placed. Ensuring easy vehicle access to site access points and loading bays that do not impact the operational activity of the construction site.
Right First Time
Any early engagement within the construction project life cycle promotes the "right first time" approach. Engaging with a pre-construction logistics planner within the initial stages of a project will ensure that their expertise and specialisms are incorporated into the project plans and site setup.
Limited Plant and machinery Movement
During the pre-construction phase additional consideration can be given to the placement of machinery and plant within the site setup. Limiting the amount of machinery and plant movement helps promote better operations and deliverability.
Local Engagement
Pre-construction logistics planning will help mitigate disruption caused to the local area. Minimising disruption during the pre-con phase is achieved through additional stakeholder engagement with local authorities, utilising previous experience, considerate route planning and placement of site infrastructure.
Innovation
We utilise the latest in planning technologies. These technologies allow client to visualise their site plans in various dimensional formats and displays.
Our site set-up and welfare service provides the perfect solution to your work site. It not only saves you time and money by digitising numerous manual processes it also increases efficiency and productivity within your company.
Find out how you can transform site access management for your projects today.